PREVIOUS VICAR

  (2019 to 2022)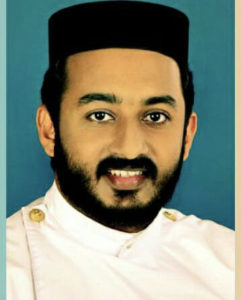 Rev. Fr. Jojo Joseph
Puthenpurackal, Ranny
FORMER VICAR

  (2018 to 2019)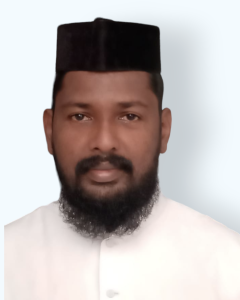 Rev. Fr. Manu P. Scariya
Koithara, Chingavanam
FORMER VICAR

  (1999 to 2017)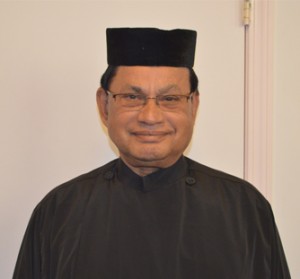 Rev. Fr. M. M. Stephen
Maliyil, Mannar
Rev. Fr. Stephen Maliyil is one of the founding members and previous vicar of St. Thomas Knanaya Church, Edmonton, the first Knanaya church in Canada. He was ordained as a deacon in Edmonton, Canada and later as a Priest at St. Mary's Knanaya Church, Mannar on January 02, 1999. He is a strong believer in God and continues to serve the Knanaya Community over the last 27 years. He served as our Vicar for the last 18 years (1999-2017).
Rev. Fr. Stephen has a Master's Degree in Political Science, Certificate Programs in Social Work and Personnel Administration. He has also served in the past as ex-President of Edmonton Ecumenical Fellow-ship, served as President and Vice President of Malayalee Association, Joint Secretary of Council of India Societies and also served as Vicar of 4 Churches in Kerala on Temporary basis. He has received Premier's award of Excellence for his services with the Government of Alberta.
Rev. Fr. Stephen Maliyil is married to Leela Vadavuparambil. Children: Jaison Stephen and Lance Stephen, Daughter in-law: Jeena, Granddaughter: Aleysa.
Deacon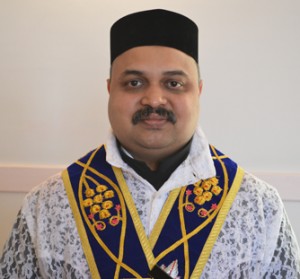 Dn. Thomas Kuruvilla (Suby)
Chittettu, Ranni
Dn.Thomas Kuruvilla son of C.K Kuruvilla and Leelamma Kuruvilla Chittettu, Ranni, Kerala. Grandson of Chittettu Kuriakose Vydhian. Ordained as a Deacon on Aug 23, 2015 at St.Thomas Knanaya Church Edmonton, Canada by Archbishop Dr. Mor Ayub Silvanos, Metropolitan of America, Canada and Europe Region. He is the 3rd person who accepted the priesthood in Moozhiyil family. He is a registered physiotherapist by profession. He serves as an altar attendant since 2008. He is a very strong believer in God and served lot of community development activities from childhood. He is married to Simmy Punnoose, Kannalil. Children: Lisa and Isabella.
Altar Attendants